Umbrella for All Cars, 10 Ribs Umbrella Windproof Automatic Folding Umbrella, One-handed use, Rain and Sun Protection, Car Accessories MA13993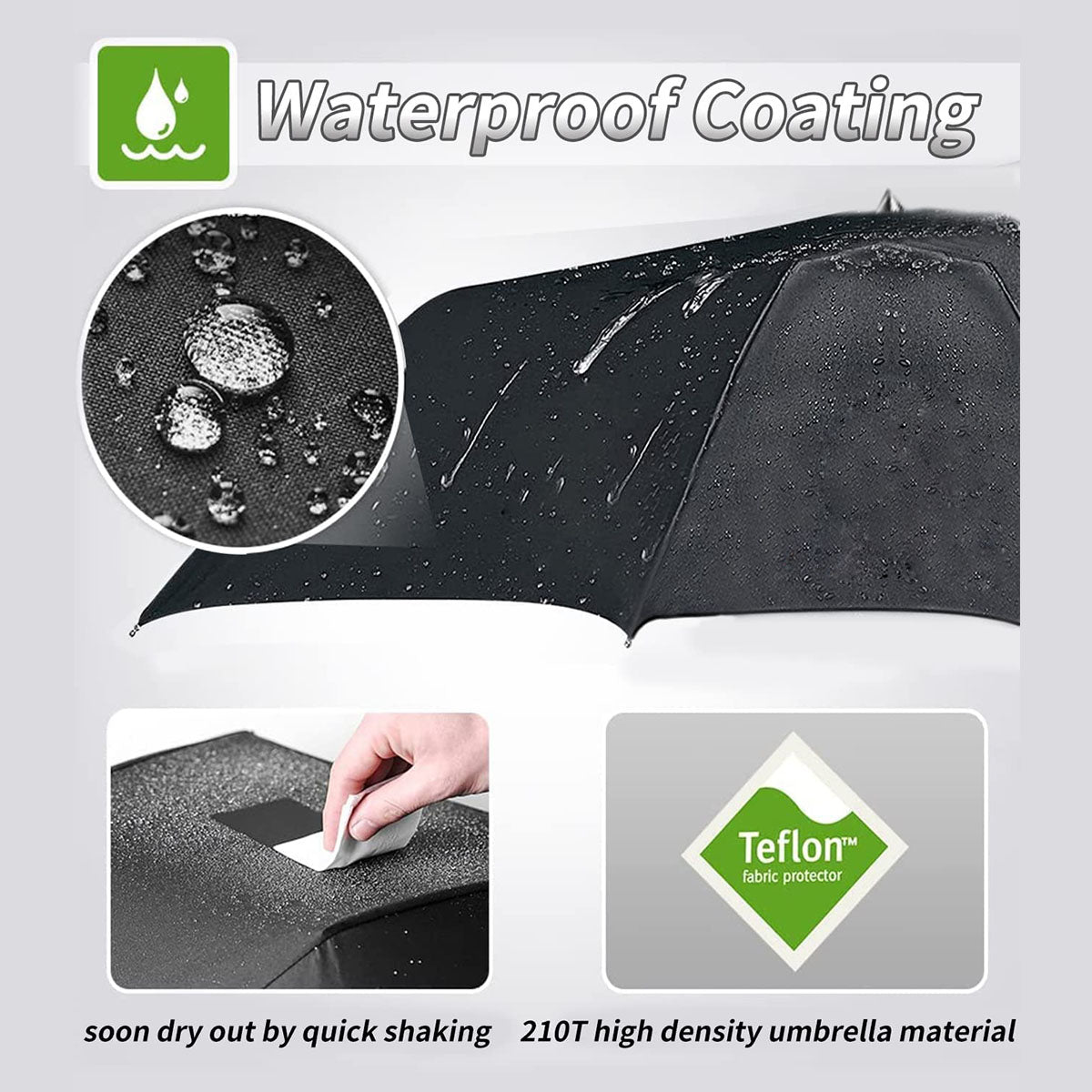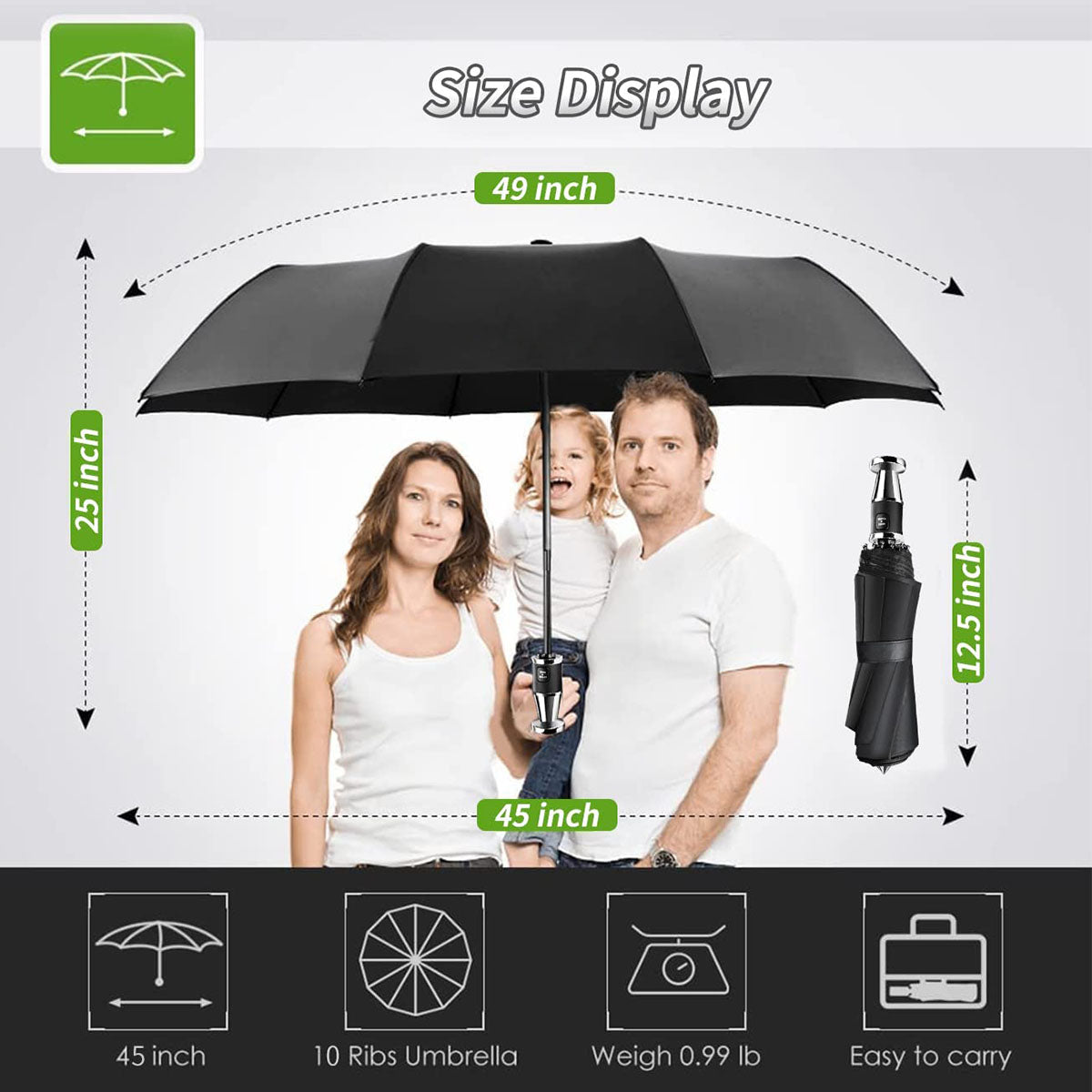 Durable - Has your old umbrella been beaten by a strong storm? With our elastic wind and rain protection design, this umbrella will not be out of date. It's small, sturdy, and weatherproof. With this compact umbrella, you will never be disappointed again!

Enhanced windproof 10-rib umbrella: The newly upgraded car umbrella uses 10 resin-reinforced fiber ribs, which can be slightly bent to withstand strong winds without turning over. The internal spring has been upgraded to reduce the impact force when opening and closing the umbrella, and completely solve the problem of rebound. A 10-rib folding umbrella will be stronger and more durable to withstand any type of weather.

Emergency escape design: The top of the umbrella has a miniature cone (escape safety hammer), when you are in danger, you can use the top of the umbrella to hit the car window. LARGE SIZE: This large umbrella can protect up to 2 people even in the worst rain. At 49 inches, it covers you from front to back.

Excellent Waterproof Design: The surface of the folding umbrella adopts a protective coating, which is highly waterproof and quick-drying. After the umbrella is closed, the fabric is not easily soaked. Shake it gently and all the water droplets will disappear; even in heavy rain, it will not penetrate or leak. The design of the rubber handle ensures that the handle is stable and non-slip in your hand.

Automatic opening and closing: Our folding umbrellas have a fully automatic system that is ideal for one-handed operation. The umbrella can be opened or closed with the push of a button. When you drive in the rain, especially in heavy rain, even if you have a lot of things in your hands, you can open the umbrella directly, which is very convenient to use.
*Disclaimer*: The products in this store are manufactured/distributed by 3rd parties without using any trademarks/copyrights without permissions from respective owners, and are not endorsed by nor affiliated with any trademarked or copyrighted brands. Any mentions of relevant brand(s) on this store (including all of its product pages) are only for referential purposes & compatibility explanation purposes within the universal acceptable common commercial practices, to give customers an idea about the compatibility of the product. It's not for the objective to create any confusion and/or affiliation with any other businesses/brands/entities whatsoever, as this disclaimer has clearly stated. Please kindly contact us through our customer service emails for any question or inquiries.