Happy Halloween WIth Pumpkin Tumbler 4 in 1 Can Cooler 16Oz Tumbler Cup Bottle Cooler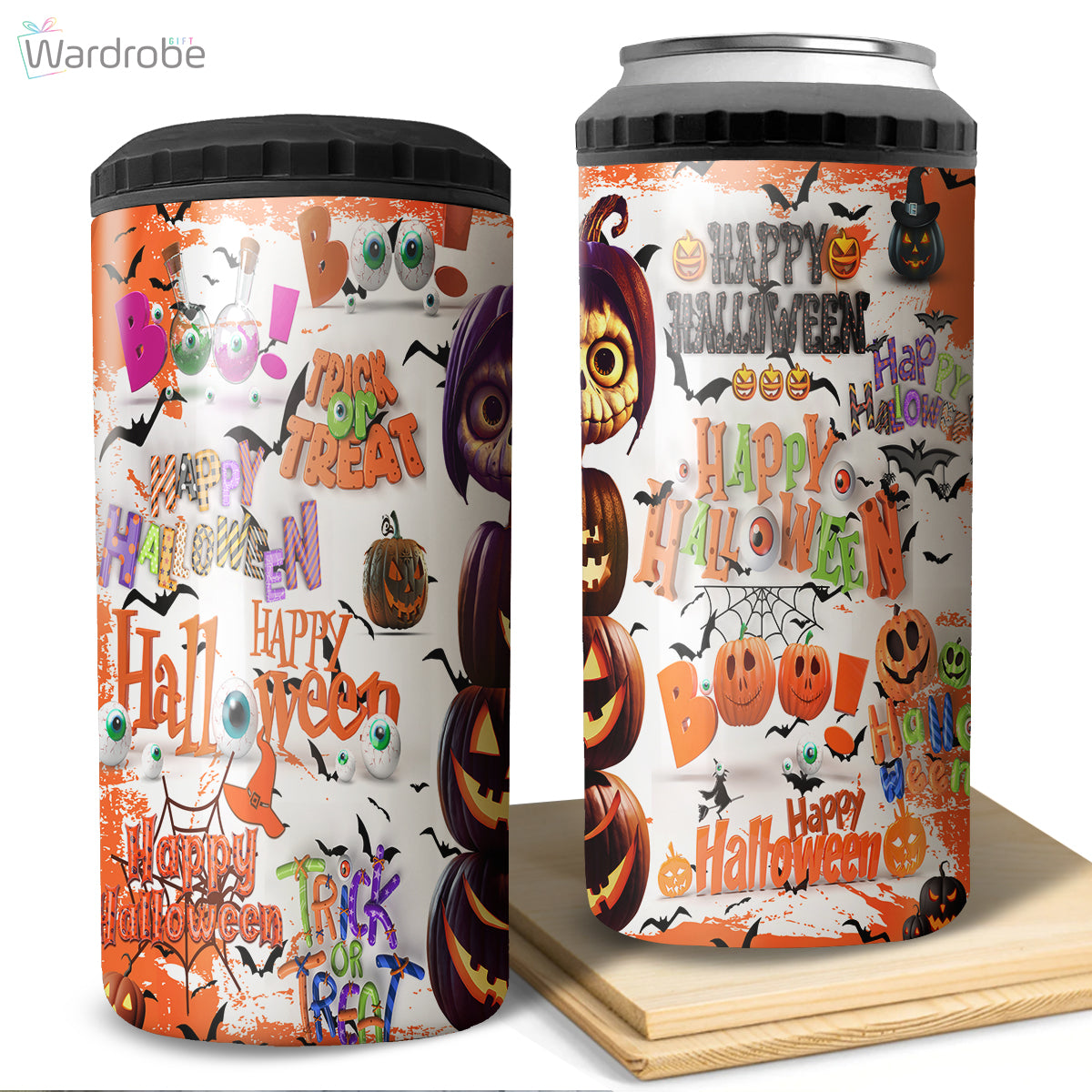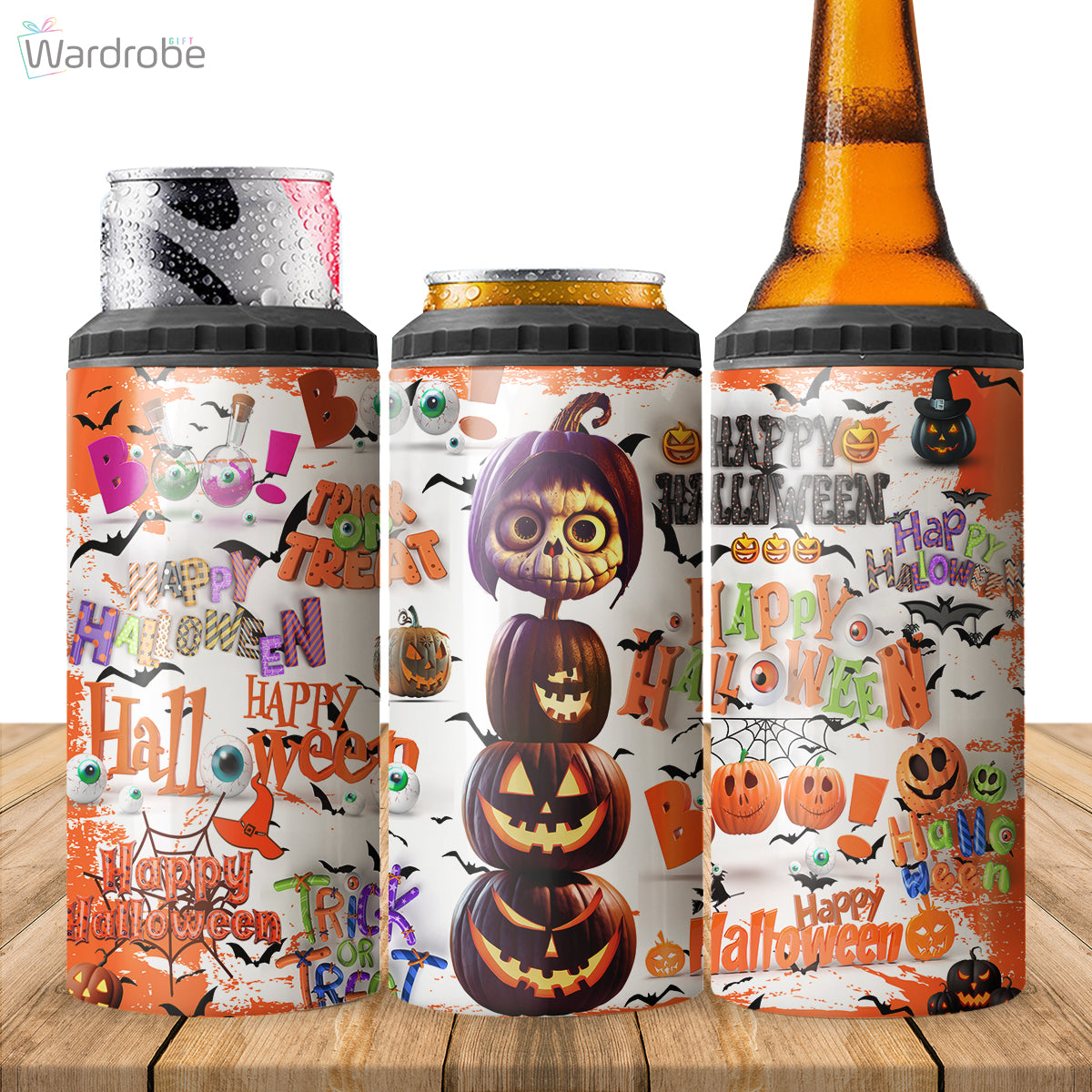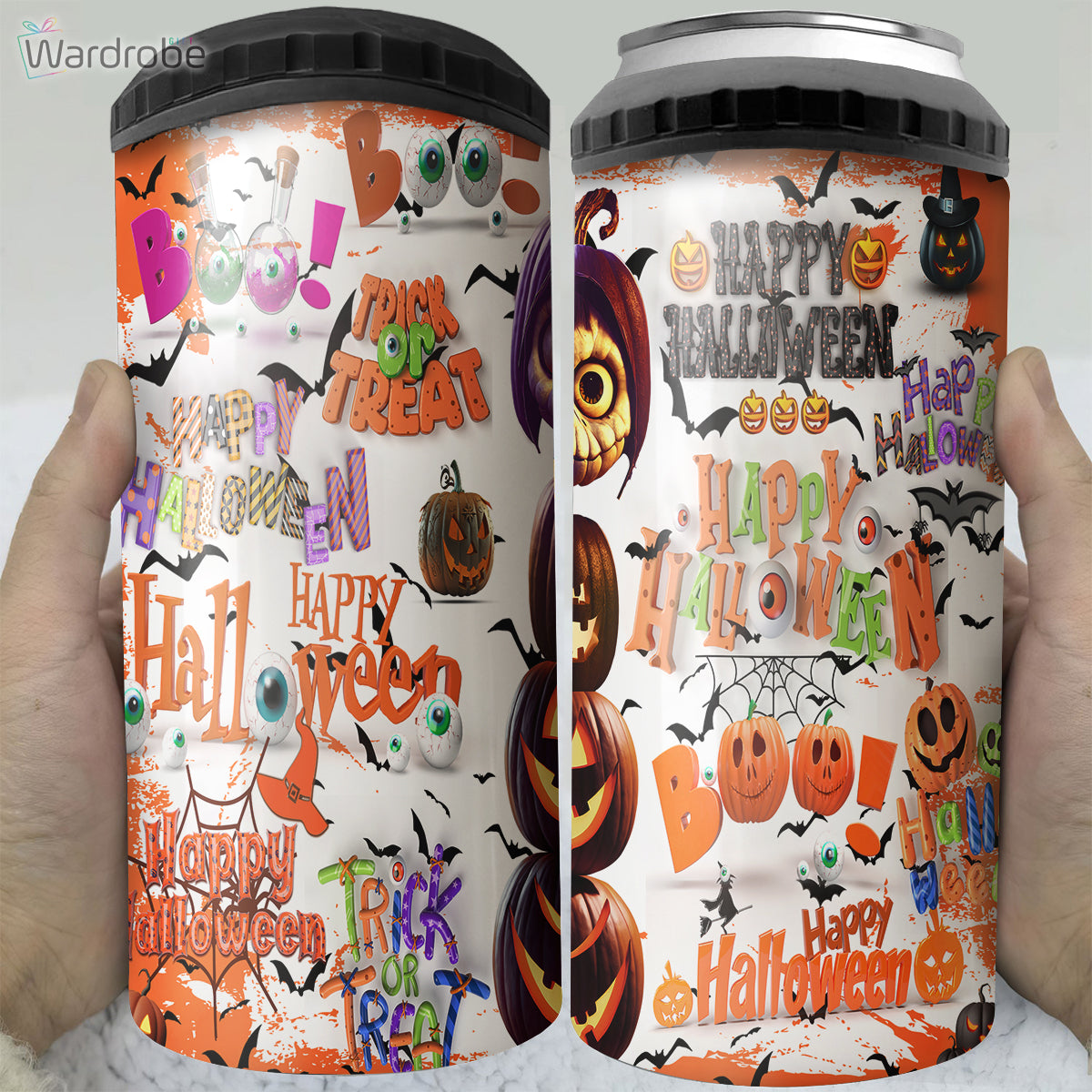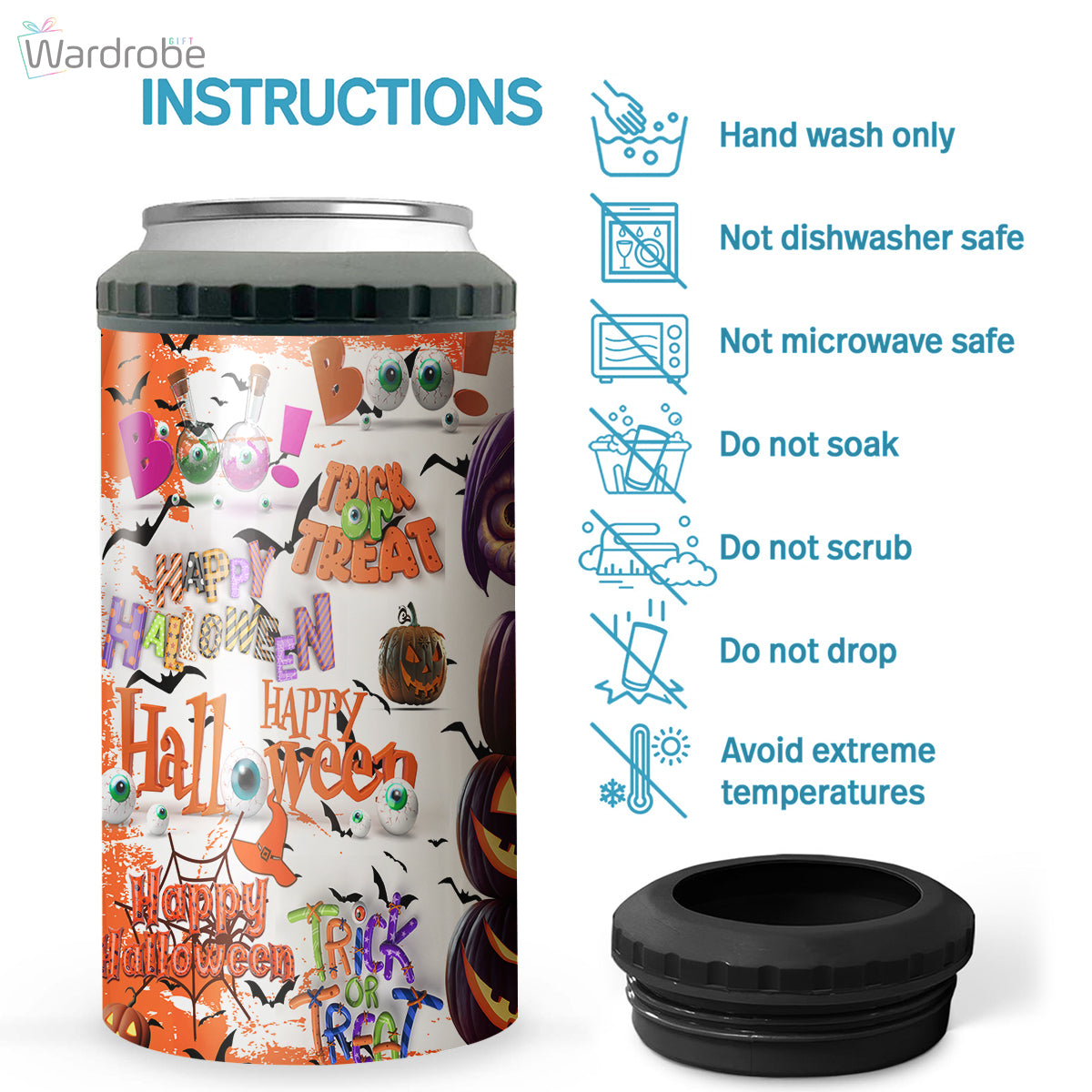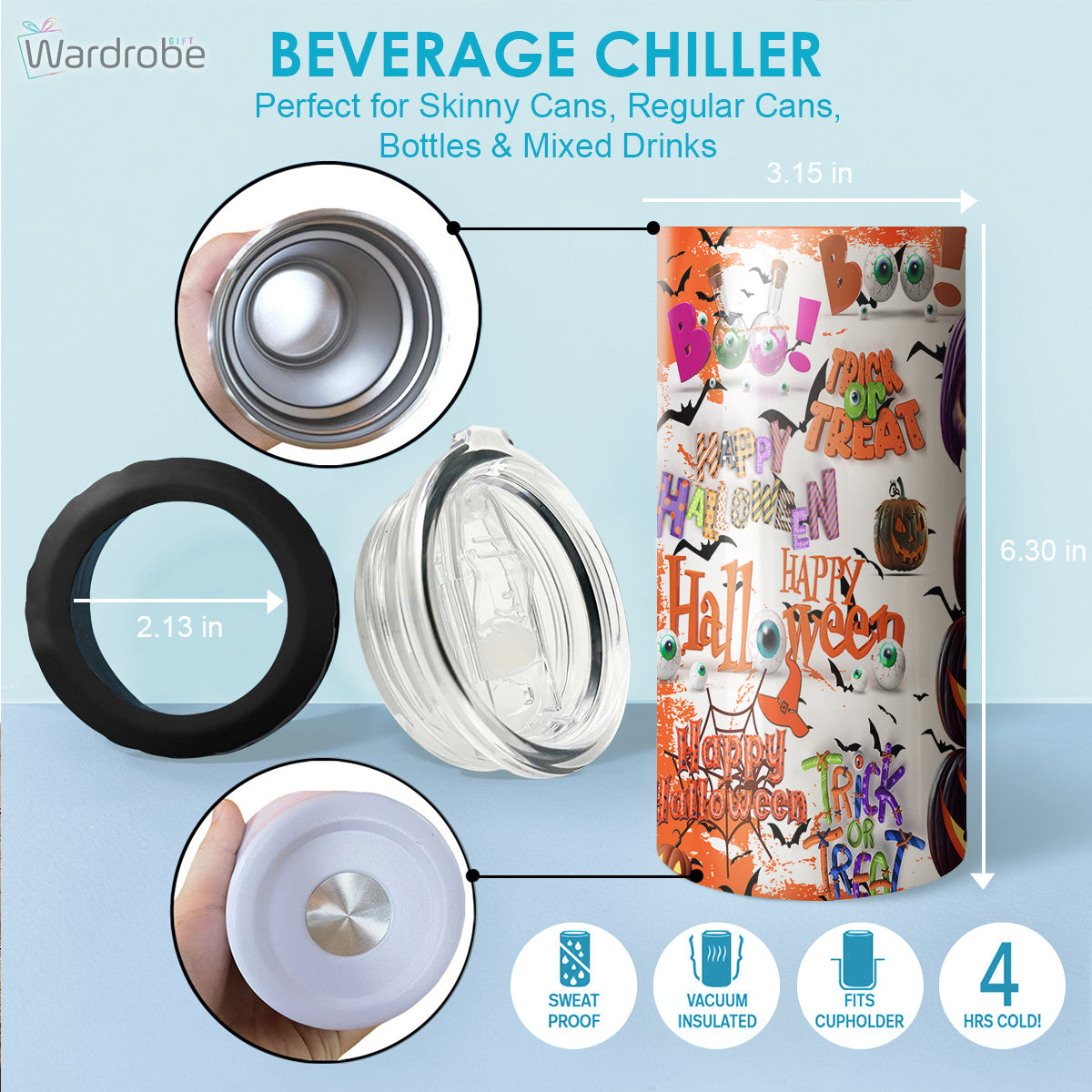 This here 4-in-1, 16oz can cooler / tumbler is like the Swiss army knife of drinkware. It's versatile and ready to handle any kind of beverage you throw at it! It can snugly hold a slim 12 oz. can, a standard 12 oz. can, or even a classy 12 oz. glass bottle. And get this, with its nifty acrylic lid, you can use it as a 16 oz. tumbler by pouring your drink right into the cup. Made from tough double-wall stainless steel, it'll keep your drink hot or cold during them long road trips. And let me tell ya, the eye-catching, high-definition, vibrant edge-to-edge printing is built to last.
Now, here's the lowdown:

- Hand wash only. No microwavin' this bad boy.
- It holds a mighty 16 oz. of your favorite beverage.
- It measures about 6.6 inches in height with the lid on and has a diameter of 3.1 inches (6 inches without the lid).
- The screw-on lid has an opening diameter of 2.1 inches.
- It's a 4-in-1 wonder: perfect for them 12 oz. slim cans, 12 oz. standard cans, 12 oz. glass bottles, or even as a 16 oz. tumbler.
- You'll get two lids with it: one for keepin' your can or bottle cool, and another clear acrylic lid with a slider for when you're sippin' from the tumbler.
- The screw-tight lids make sure your drink stays put and minimizes spills.
Plus, the rubberized non-skid base keeps the tumbler from slidin' around on ya.
- It's built with double-wall vacuum insulated stainless steel, so it'll keep your drink hot or cold for a good while (approximately 3-4 hours).
And here's the kicker: no annoying condensation to deal with!

So, partner, whether you're sippin' on a cold one or enjoyin' a steamin' hot cup of joe, this here 4-in-1 can cooler / tumbler is your trusty sidekick. Yeehaw!