Custom Name Necklace To My Daughter Personalized Birthstone Necklace - Gift for Daughter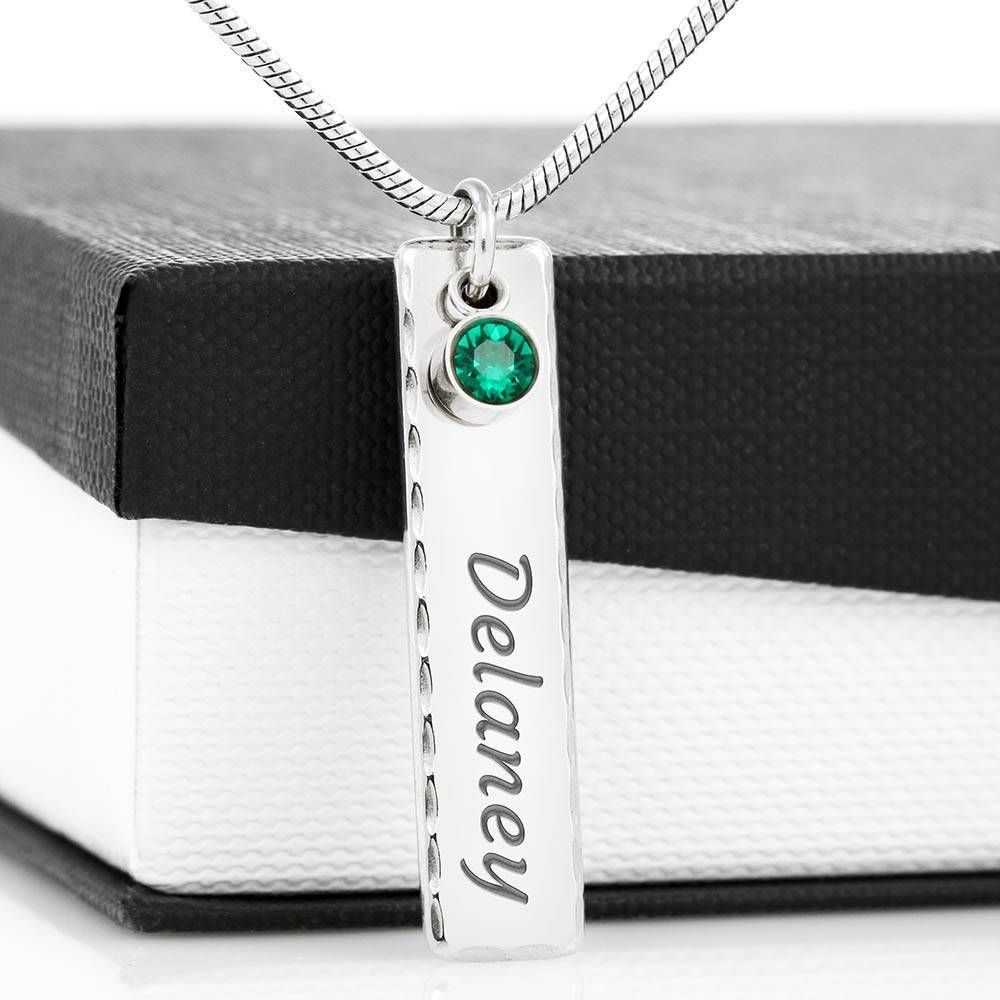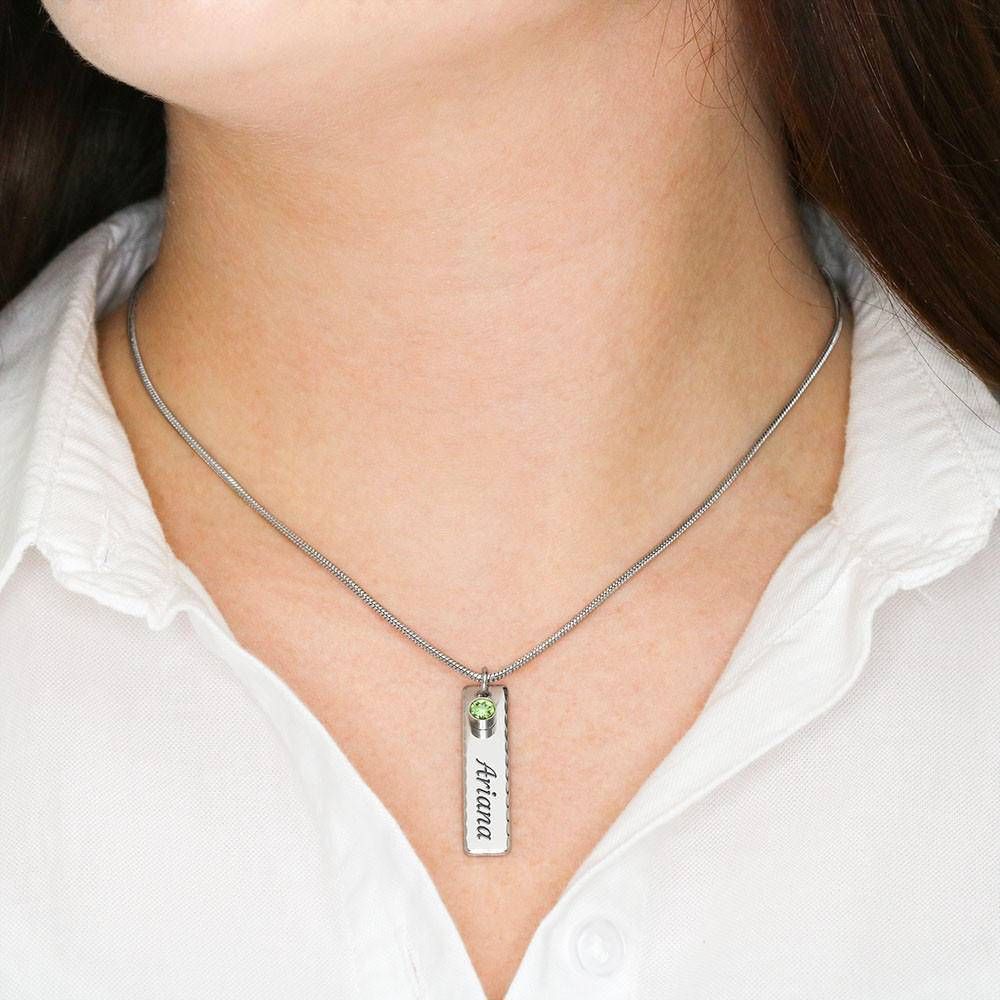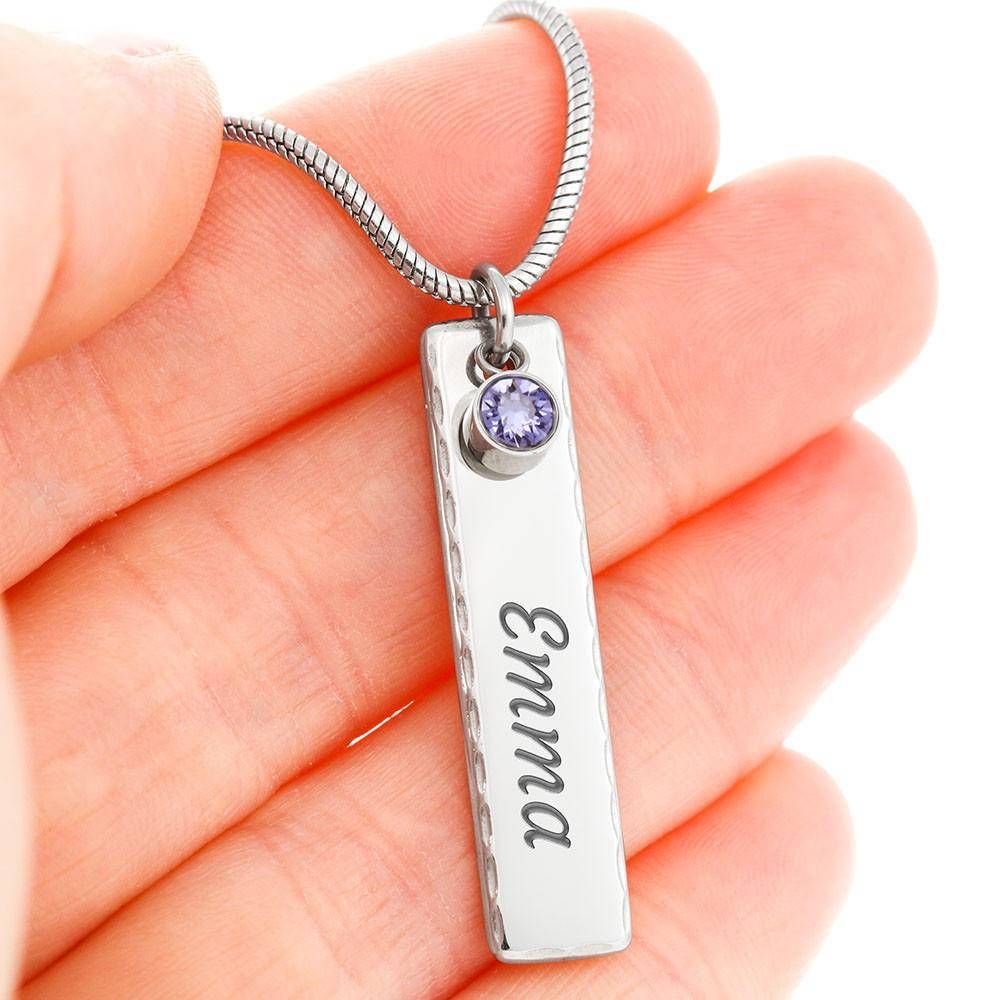 This simple yet elegant name plate pendant is the perfect way to show appreciation to your loved ones. Engrave a unique message or name onto the plate and select one of our shimmering birthstones to represent a member of your family, a close friend, or for yourself! This beautiful piece makes a truly one-of-a-kind gift for yourself or someone special. Polished Stainless Steel engraved with a name and dangling birthstone of choice. Name Plate measures 1.4" x 0.3" (35mm x 8mm) - Birthstone measures 5mm - Adjustable snake chain measures 16" - 22".
*Disclaimer*: The products in this store are manufactured/distributed by 3rd parties without using any trademarks/copyrights without permissions from respective owners, and are not endorsed by nor affiliated with any trademarked or copyrighted brands. Any mentions of relevant brand(s) on this store (including all of its product pages) are only for referential purposes & compatibility explanation purposes within the universal acceptable common commercial practices, to give customers an idea about the compatibility of the product. It's not for the objective to create any confusion and/or affiliation with any other businesses/brands/entities whatsoever, as this disclaimer has clearly stated. Please kindly contact us through our customer service emails for any question or inquiries.
Super Cool
This cushion is tailor-made for my car, so soft and comfortable and adds height which is a plus for me.
Car cover wheel
Looks great and fits perfect…
Car seat cushion
This is a very nice cushion. The only reason I gave four stars instead of five is, the cushion does not extend to the end of the seat. The reason I ordered a Mazda cushion for my new Mazda was I expected it to be a full match to the seat in size and width. We are definitely using it but it looks a little weird being two inches shorter than the seat. I probably could have bought any cushion and got the same result. It is comfortable to sit upon but will not buy a second for the other side. I made an assumption because the cushion said Mazda. I should not have assumed.
Car Seat Cushion - JE19979
Happy with my purchase
Great customer service!
Steering wheel cover looks great and fits well